A great way to create a dynamic broadcast is to do a call-in radio show with special guests.
There are lots of audio setups that will work, but below is a path you can take, focused on simple, affordable solutions that will all result in a professional-sounding interview. In this path, you will use a virtual audio driver to broadcast all audio occurring on your computer.
If you'd like to isolate your conversation and make sure all other audio sources coming from your computer/laptop are bypassed on your broadcast you can take a look at this article: How To Do a Call-In Radio Show with Blast Radio Desktop Broadcasting App (with sound isolation)
A Mac computer
Blast Radio Desktop Broadcasting App
A way to make calls from your computer (iPhone, Google Voice, video conference)
Step 1: Install Blackhole virtual audio driver
BlackHole is a free virtual audio driver for Mac computers. You can install it for free here. You will likely need to restart your computer after you install it.
Step 2: Create a multi-output device and use it as a sound output
Open the "Audio MIDI Setup" app on your Mac. If you don't know where it is, go to your applications folder and search for it.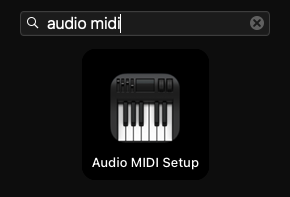 Click the plus sign on the bottom left and choose 'Create Multi-Output Device'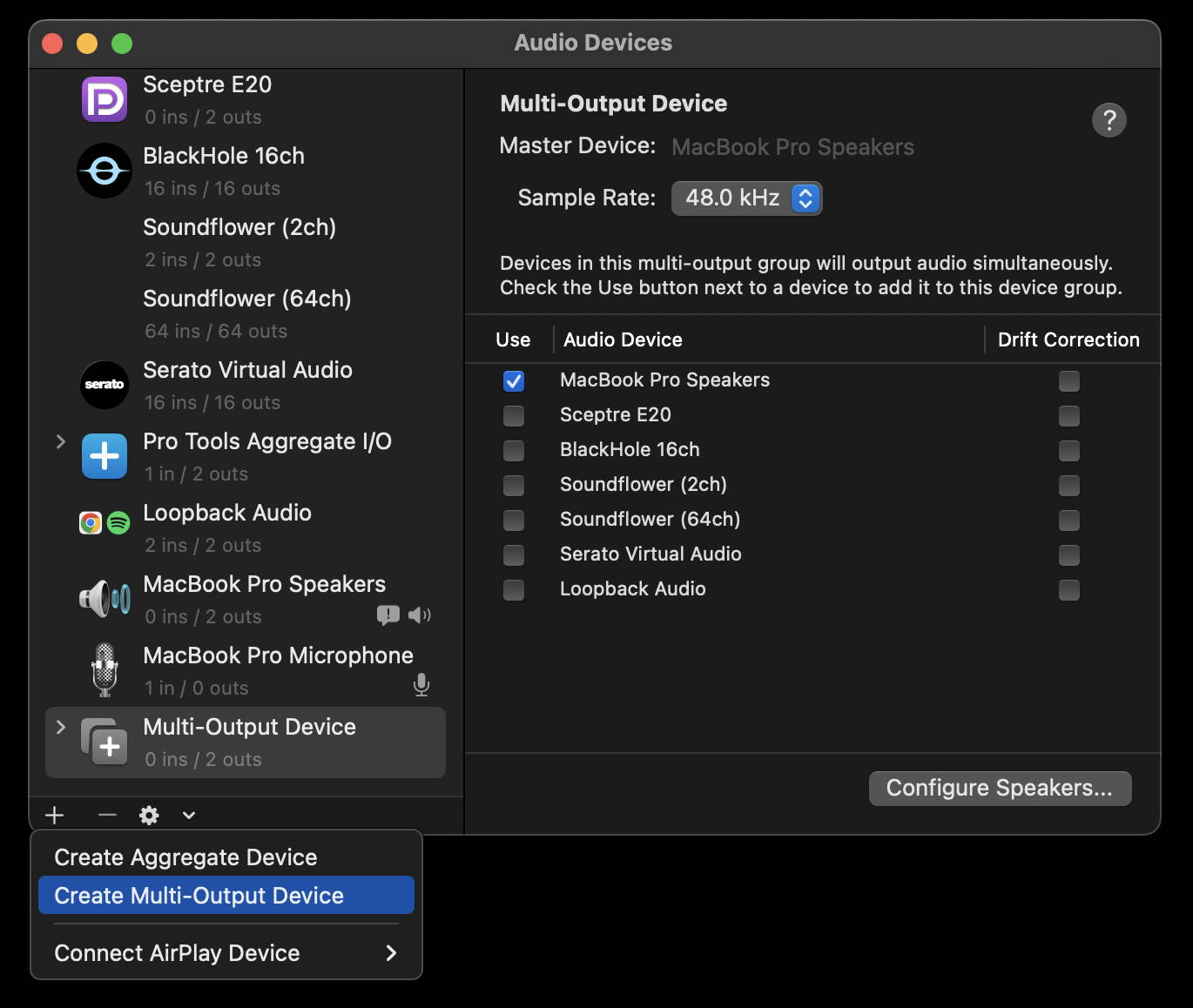 Check the boxes for 'MacBook Speakers' and 'BlackHole'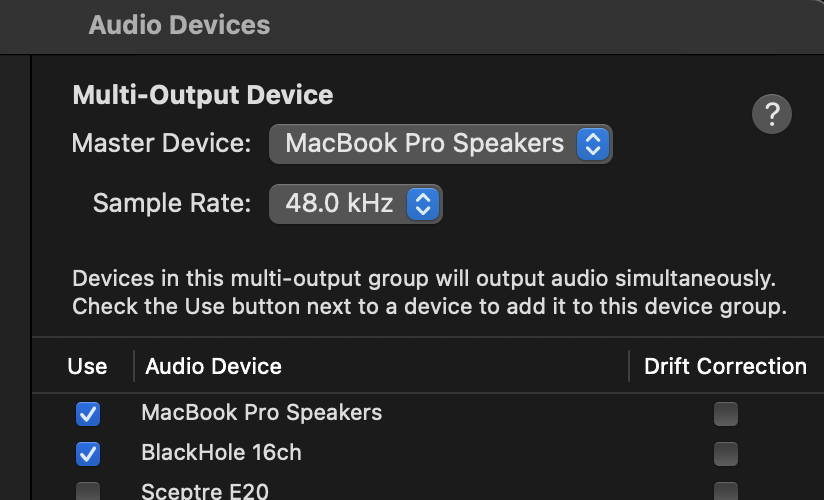 Right click on the device you created and choose 'Use This Device For Sound Output'

Note: After doing this, all audio from your computer will be broadcast so make sure to close applications or turn off notifications that make sound (example: Discord, Slack).
Step 3: Choose Blackhole as your input source
Go to the Blast Radio Broadcasting Desktop App and click the Settings button on the top left of the Broadcasting app.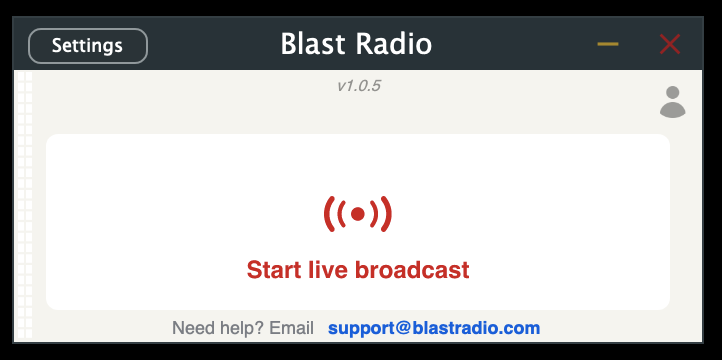 Choose 'BlackHole' from the list of available inputs then close the settings window.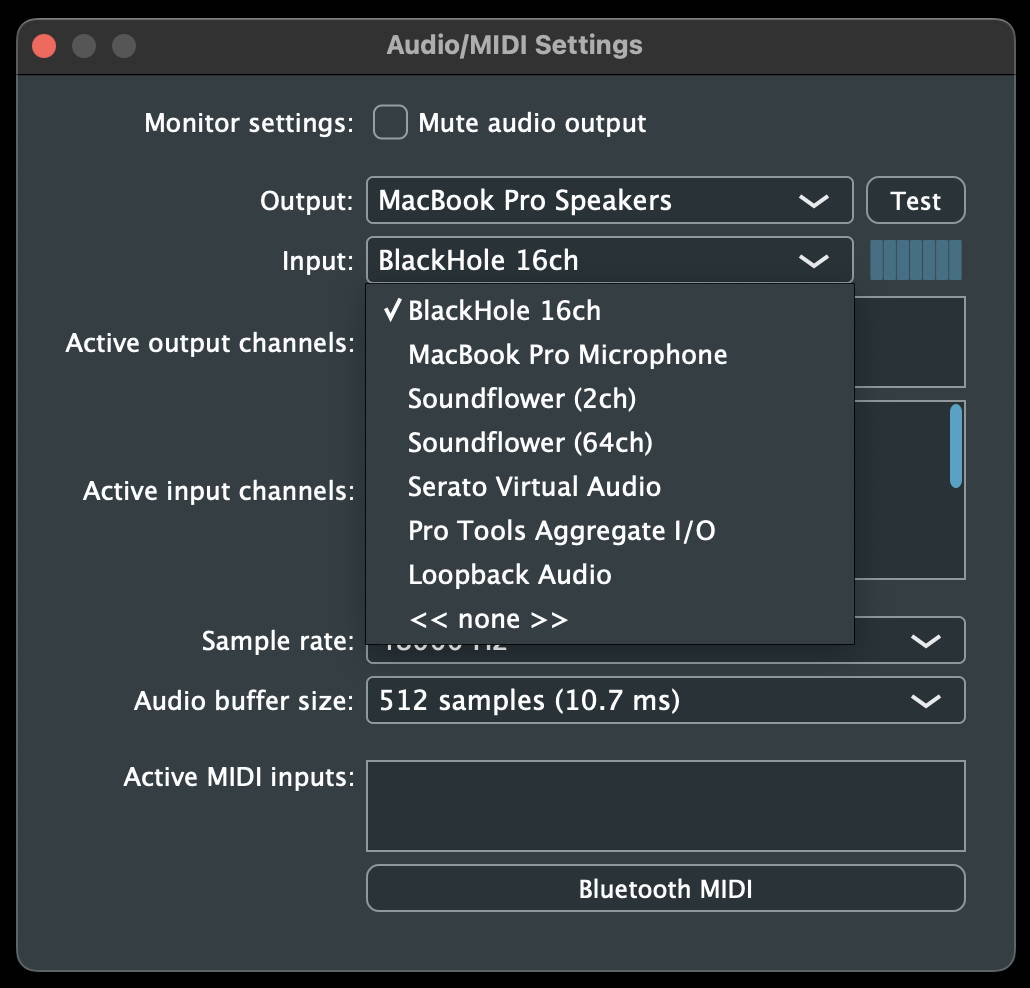 Step 5: Call your guests from Facetime, Google Voice or Video Conference
Now, when you click 'Start live broadcast,' any audio from your computer will be broadcast to the Blast Radio platform.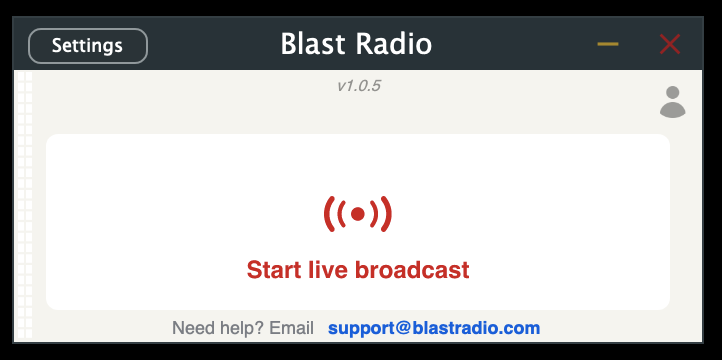 If you're an iPhone user, you can use the Facetime app to call a friend from your computer and the conversation will be broadcast live!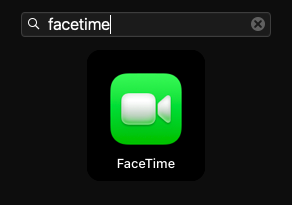 Or you can use a Google Voice number to make a phone call from your web browser.
Making a Google Voice account is free with any Google account.
Or you could use a video conference tool like Zoom or Google Meet and the audio will be broadcast.
Note: Make sure you have permission to broadcast your conversation!
Another option to do a call-in radio show on Blast Radio would be to use a physical set up with Blast Box.